arregaçadxs [queer drawings]
works inspired by the research of Elizabeth Otto on the queer comunity in Bauhaus during 1919-1933. In this series of works, a couple geometrical cuts in a ream of paper is stretched to its limit - not no be teared apart - creating structures that evoke sexual forms with no specific gender.


Texto em português

trabalho insirado na pesquisa de Elizabeth Otto sobre a comunidade queer dentro da Bauhaus entre 1919 e 1933. Nesta séerie, uma remsa de papel, incisa por dois cortes geomêtricos, é levada ao seu limite - quase até rasgar - criando estruturas que evocam formas sexuais sem genero definido.


Arregaçadx [Queer Drawing n.1], 2020
aço e papel
acero y papel
steel and paper
54 x 37 x 10 cm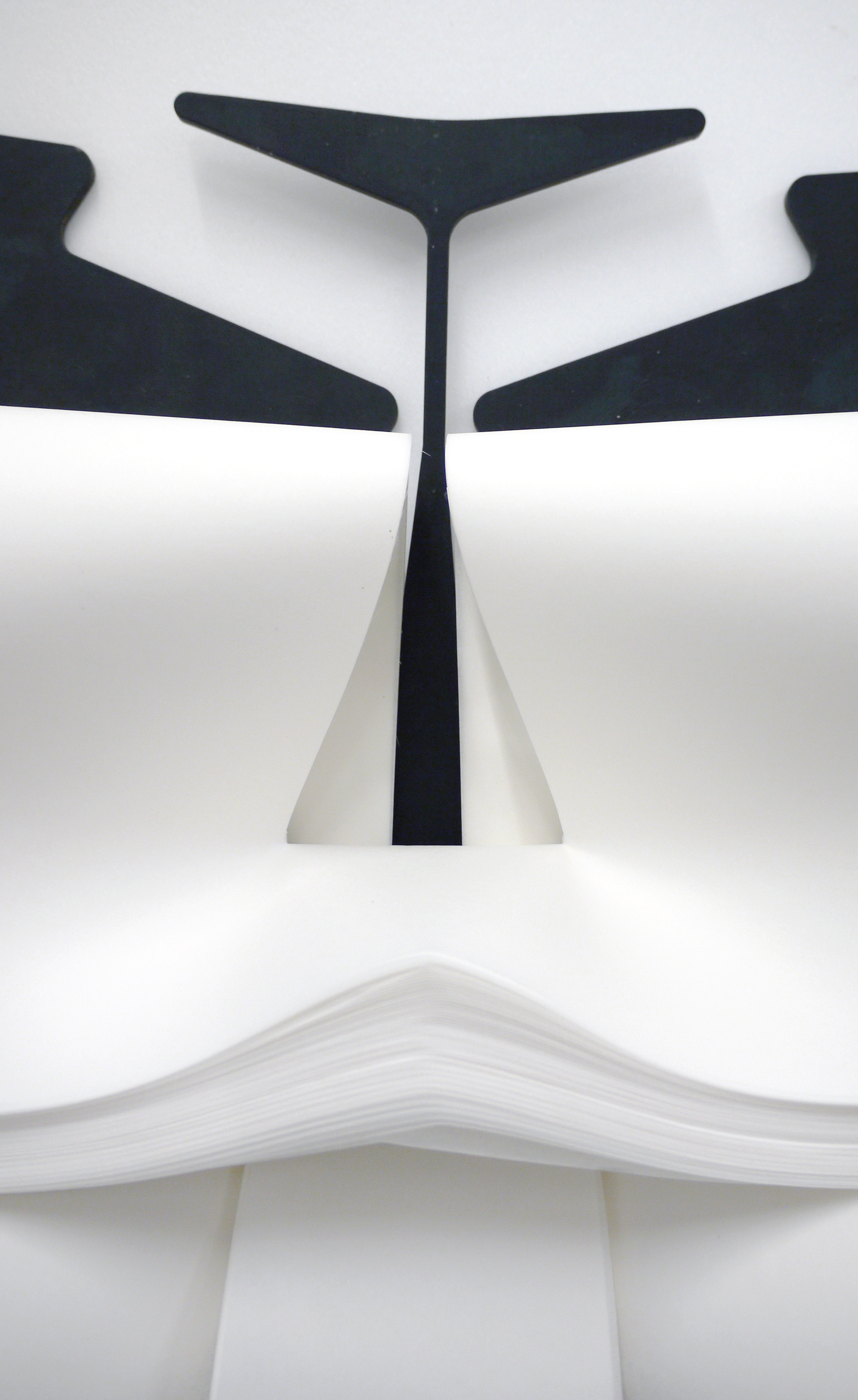 Arregaçadx [Queer Drawing n.2], 2020
aço e papel
acero y papel
steel and paper
42 x 33 x 12 cm
Arregaçadx [Queer Drawing n.3], 2020
aço e papel
acero y papel
steel and paper
31 x 45 x 12 cm