relevos dissecados e desenhos
"Balance, tension, unpredictability, adjusting expectations—the defining features of Lucas Simões's artwork point as much to the process and beauty of making buildings as to that of building a relationship, a life, with another human being. The paper in this show often takes on figurative (maybe even sensual) qualities: spreading, bending, teasing, exposing, demurring. Drawing is a more primordial art form than sculpture. It is more direct; it removes a measure of mediation between an object and its conception. Simões's new drawings bring us closer to the early lives of his artworks (as digital renderings no one but the artist ever sees), closer to his first love (architecture), closer to the inside of his mind, and perhaps even to his experience of eros."
extract from
drawing tense
exhibition's text by Colin Doyle
Texto em português
"Equilíbrio, tensão, imprevisibilidade, afinar expectativas – as características que definem o trabalho de Lucas Simões apontam tanto ao processo e a beleza de realizar edificações como à construção de relações, a vida com outro ser humano. O papel, nesta exposição, assume frequentemente qualidades figurativas (quem sabe sensuais): se abrindo, dobrando, provocando, expondo, hesitando. O desenho é uma arte mais primordial que a escultura. É mais direto, remove uma certa interferência entre o objeto e sua própria concepção. Os novos desenhos de Simões nos aproximam dos embriões de seus trabalhos (desenhos digitais que apenas o artista vê), de seu primeiro amor (a arquitetura), de sua mente e talvez, de sua experiência com o
eros
."
extrato do texto de Colin Doyle para a exposição
drawing tense
.
DESENH0 #1, 2019
aço e papel
steel and paper
80x56cm
31 x 22 in
DESENH0#2, 2019
aço e papel
steel and paper
54 x39 cm
21 X 15 in
DESENH0#3, 2019
aço e papel
steel and paper
54 x39 cm
21 X 15 in
DESENH0#4, 2019
aço e papel
steel and paper
100x61 cm
39 X 24 in
DESENH0#6, 2019
aço e papel
steel and paper
61 x 92 cm
24 X 36 in
DESENH0#7, 2019
aço e papel
steel and paper
61 x46 cm
24 X 18 in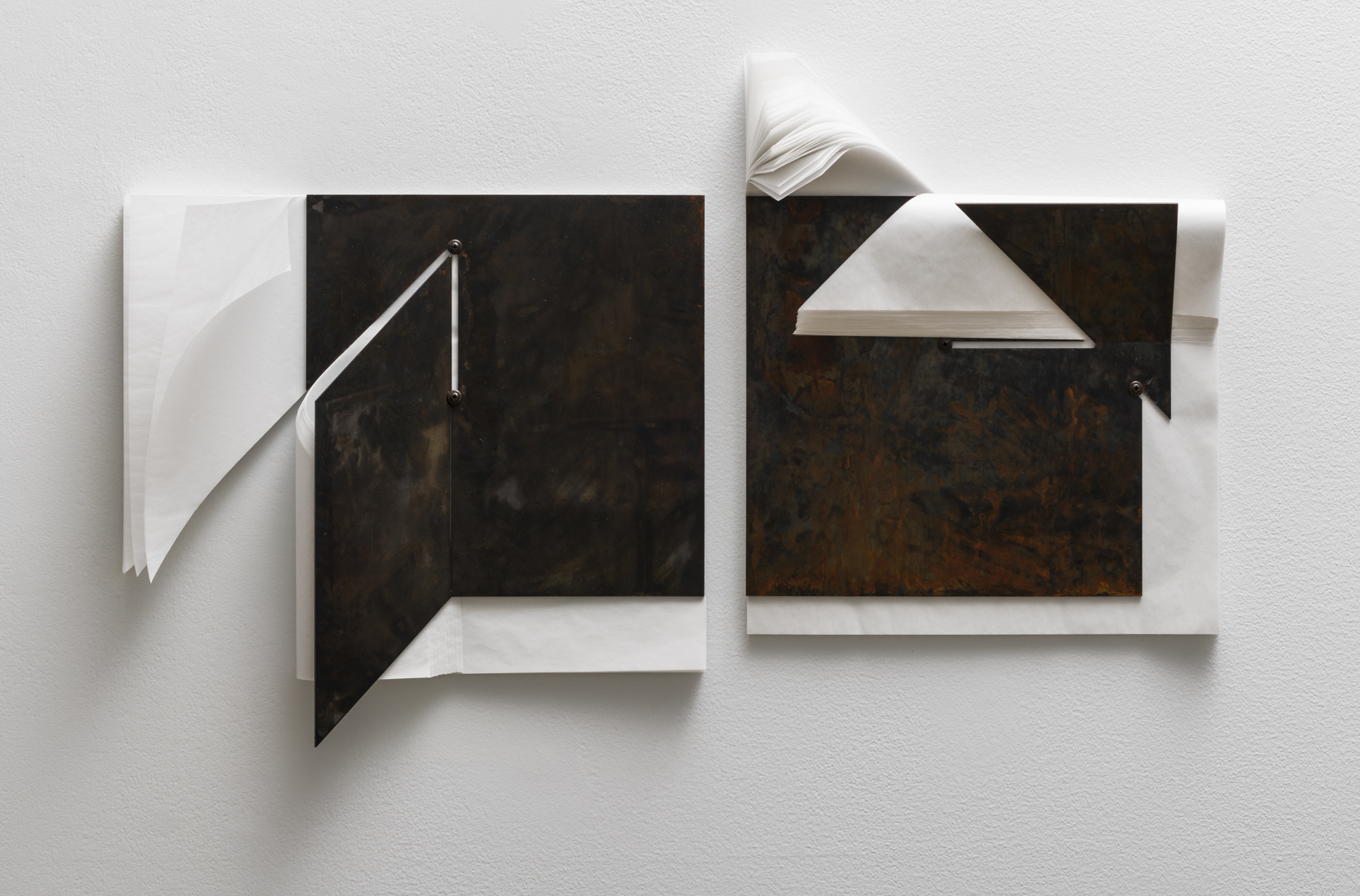 DESENHO#8, 2019
aço e papel
steel and paper
51 x 81 cm
20 X 32 in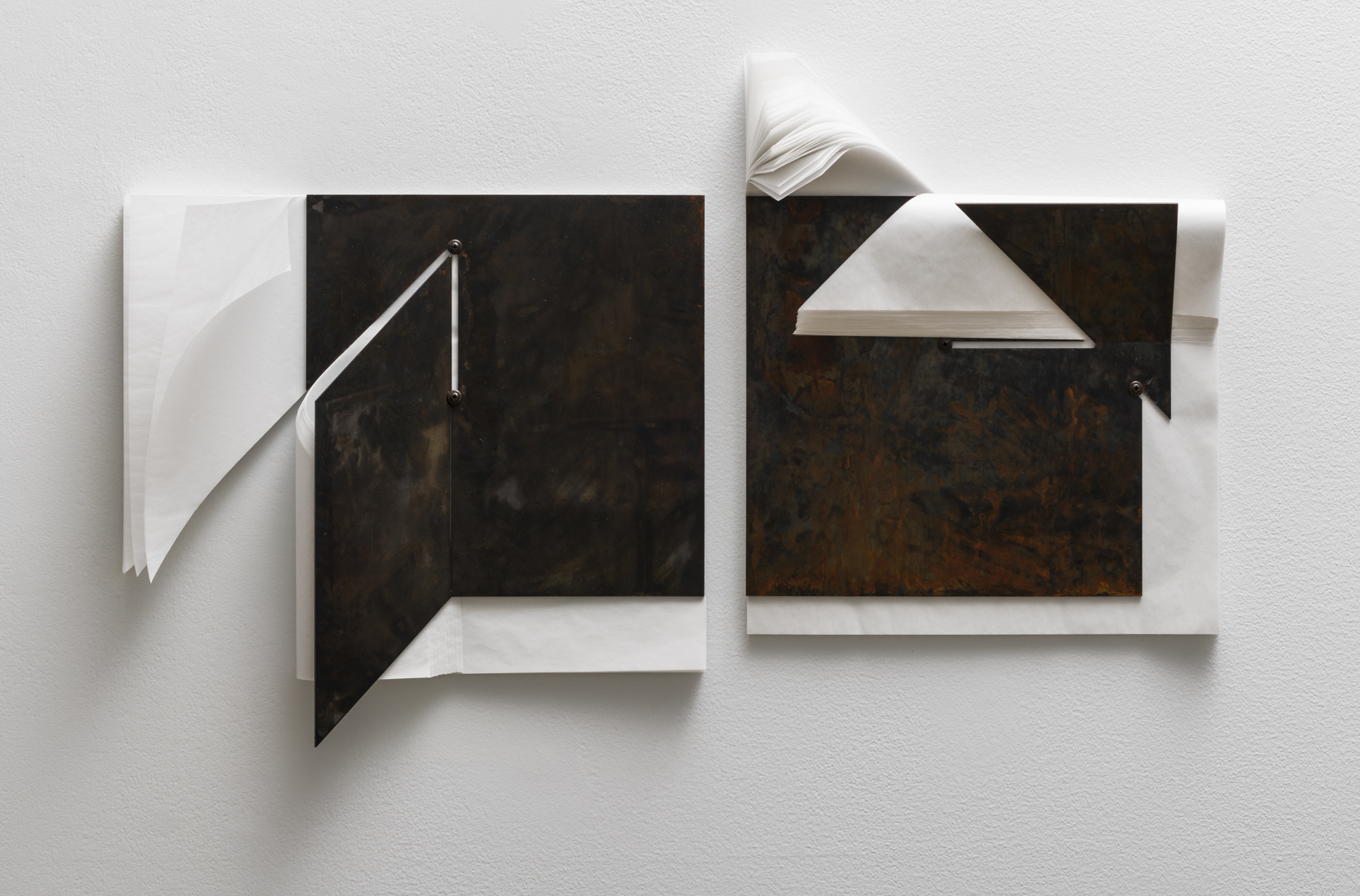 DESENHO #9, 2020
aço e papel
acero y papel
steel and paper
51 x 33 x 10 cm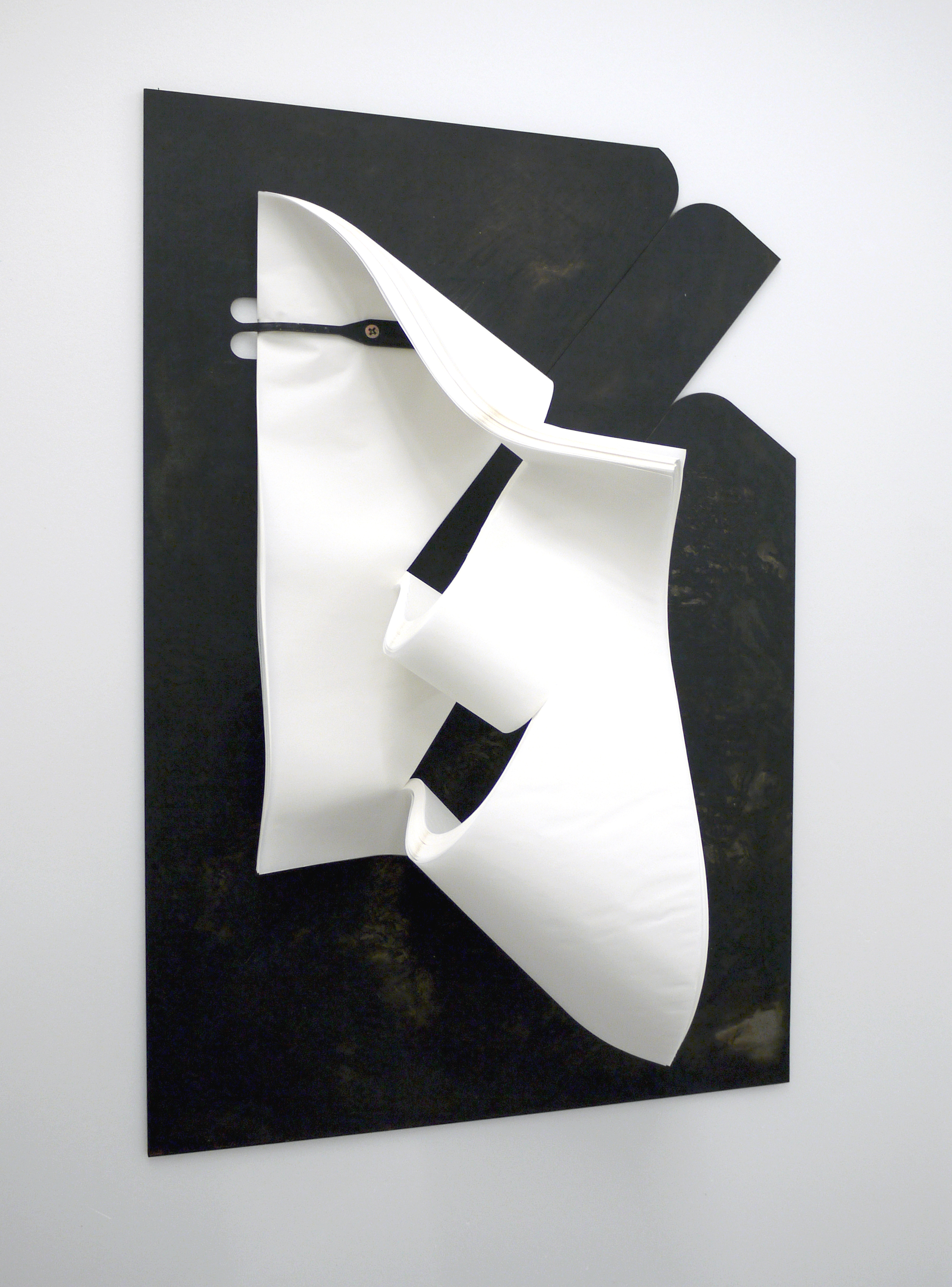 DESENHO #10, 2020
aço e papel
acero y papel
steel and paper
46 x 32 x 11 cm
RELEVO DISSECADO [1], 2019
aço e papel
acero y papel
steel and paper
60 x 80 cm
RELEVO DISSECADO [3], 2019
aço e papel
acero y papel
steel and paper
110 x 63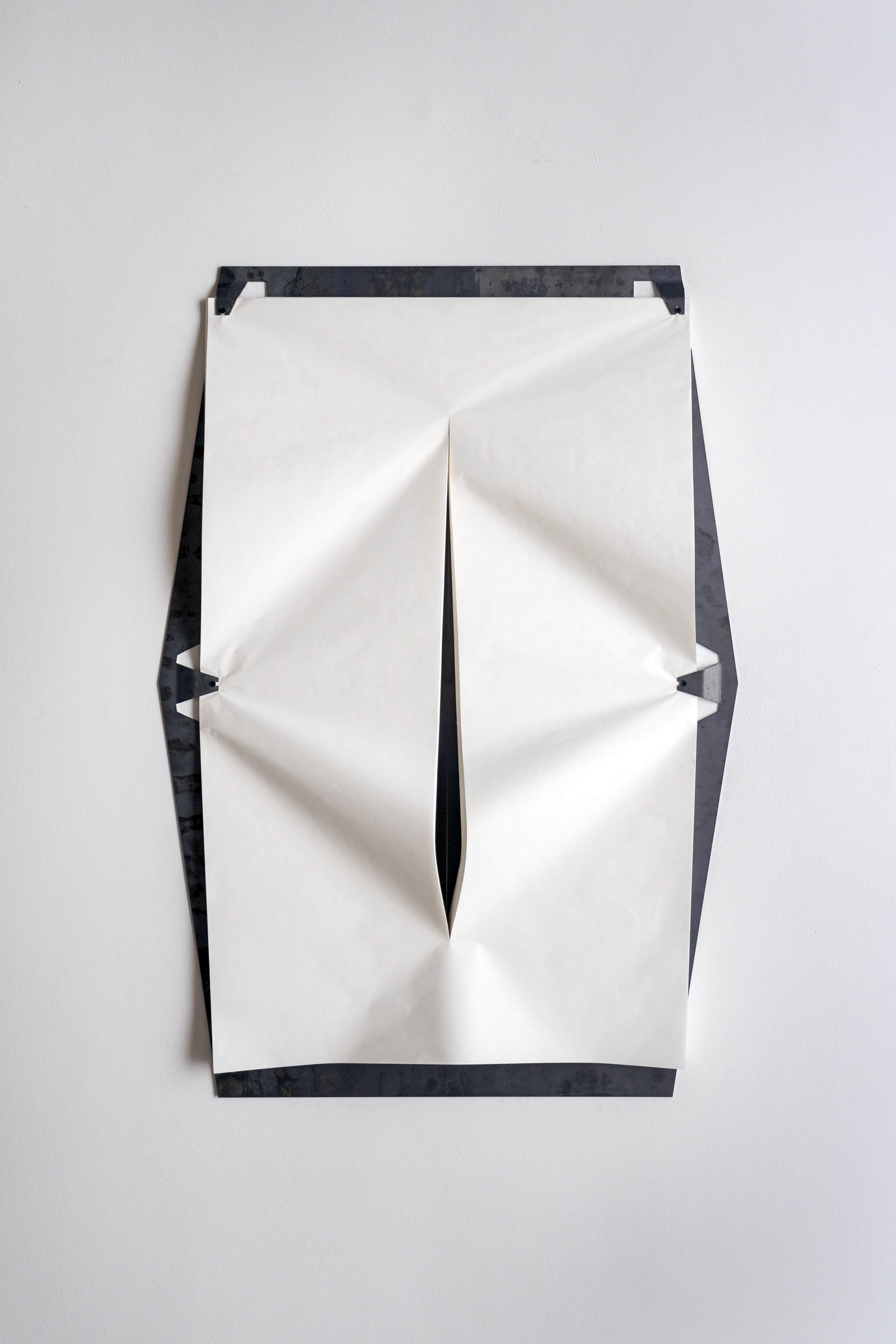 RELEVO DISSECADO [4], 2019
aço e papel
acero y papel
steel and paper
113 x 77 cm
RELEVO DISSECADO [5], 2019
aço e papel
acero y papel
steel and paper
48 x 37 cm
RELEVO DISSECADO [7], 2019
aço e papel
acero y papel
steel and paper
59 x 29 cm
RELEVO DISSECADO [8], 2019
aço e papel
acero y papel
steel and paper
65 x 68 cm
RELEVO DISSECADO [9], 2019
aço, papel e folha dourada
acero, papel y hoja dorada
steel, paper and golden leaf
37 x 35 cm