love and hate to lygia clark
Zachęta – National Gallery of Art, Warsaw, Poland.

The exhibition presents young- generation artists from Brazil who in their practices refer to the classics of Brazilian contemporary art — modernism in the first place — in the visual arts and architecture. Concretism and Neo-concretism, the multidisciplinary Tropicalismo movement, 1970s conceptualism or modernist architecture have become showcases, as it were, of Brazil as well as a valuable contribution to the global cultural heritage. Young Brazilian artists are aware of the significance of that legacy and in the works of many of them can be found more or less direct references to the work of Alfredo Volpi, Lygia Clark, Hélio Oiticica, Amilcar de Castro, Cildo Meireles, the designs of Lúcio Costa, Oscar Niemeyer, Lina Bo Bardi, Paulo Mendes da Rocha, the impressive architectural layouts of Brasília and São Paulo's Ibirapuera Park, or the iconic art museums of Rio de Janeiro and São Paulo.
The Zachęta show features a large group of works that offer a commentary on the modernist legacy, relating to it from the (utopia-verifying) perspective of time or from the vantage point, so important for young people, of street or pop culture.
In this exhibitions were shown pieces from the o
peso o tempo
and
provável horizonte
series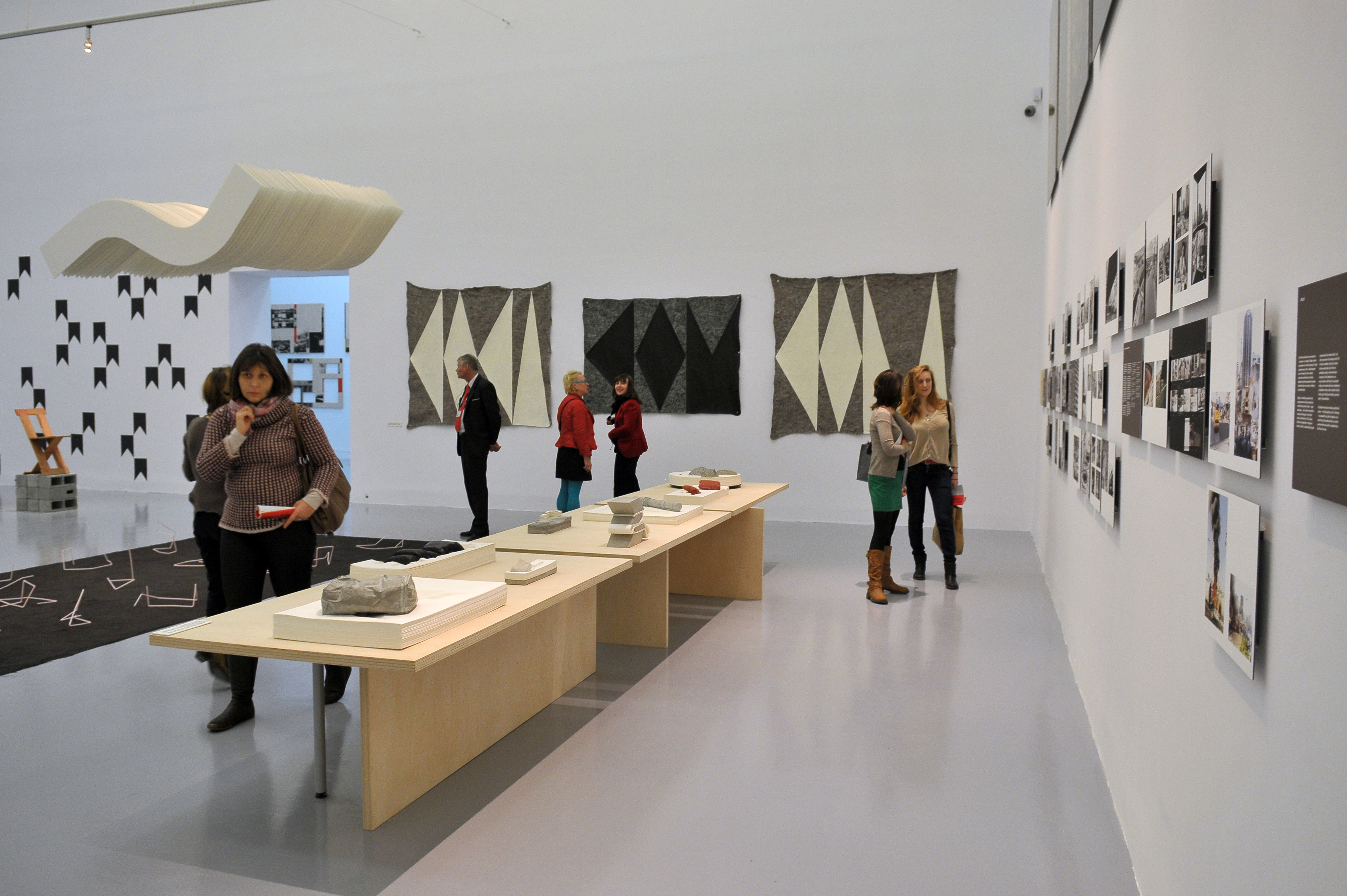 images of the exhibition, Warsaw, Poland, 2014